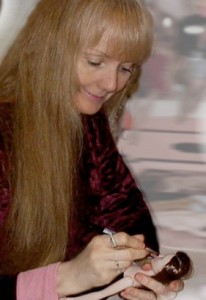 My name is France Brière and I am French Canadian. I started repainting dolls around 2000 when I was collecting rejected barbie dolls and fixing them, like new, to give away in Christmas boxes for Operation Christmas Child. After a year or two I had sent about 300 dolls to destitute children around the world. This is the way I learned everything about fixing dolls hair and repainting faces.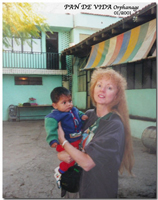 My first real repainted doll was done at the end of 2003 and I sold the doll and decided to send the proceeds to an orphanage in Mexico, called Pan De Vida. From then on, 100% of the proceeds from most of my OOAK repaint sales went to the orphanage.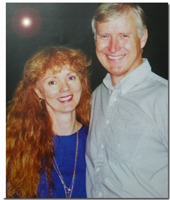 A constant in my life is my husband, always there to keep me grounded on reality while encouraging my dreams. He is "the wind beneath my wings". We might not both share the joy of "dolls" but he is the most encouraging person in my life about my painting art – along with my children.